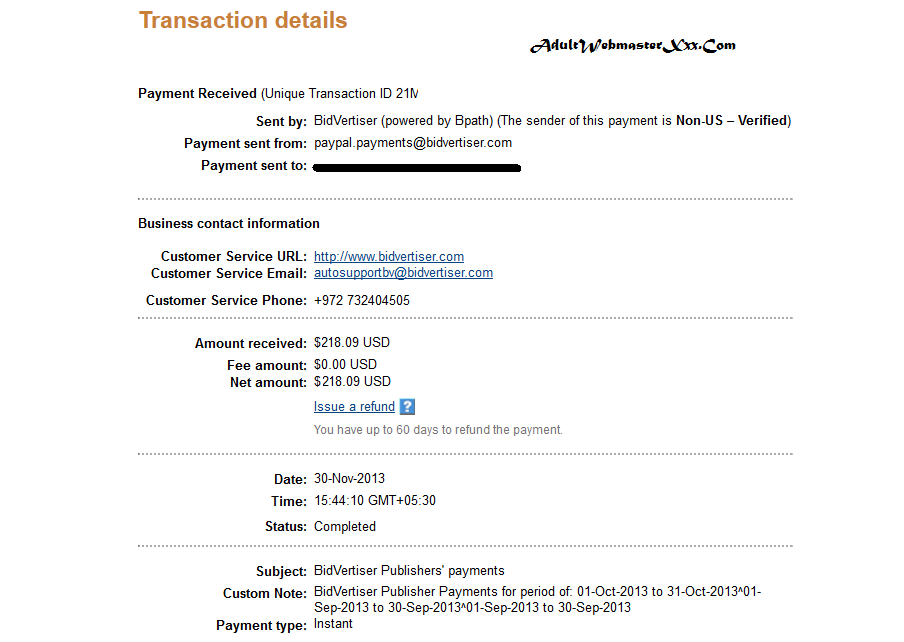 this is November 2013 payment proof from bidvertiser of $218. bidvertiser is main stream advertising networks. which pays to there user on cost per action. If you are owner of new warez website or forum you must try this. this is good adsense alternative for website which provide movies, software, wallpapers so on. As we know Google adsense never allow warez sites in there system. but you go back in history around 2006 or 2007 Google allows such website too but not now,  as we know there are so many USA laws came in last 5 years and google adsense is USA company they have to follow.
First Step: create a http://bidvertiser.com Account.
2nd Step : Fill all forms
3rd Step : Add your website in there System and with 24 hours your ad unit will start working.
Keep in mind is not Cost per Click advertising, this is Cost per Action, Higher Traffic leads to Higher conversion.